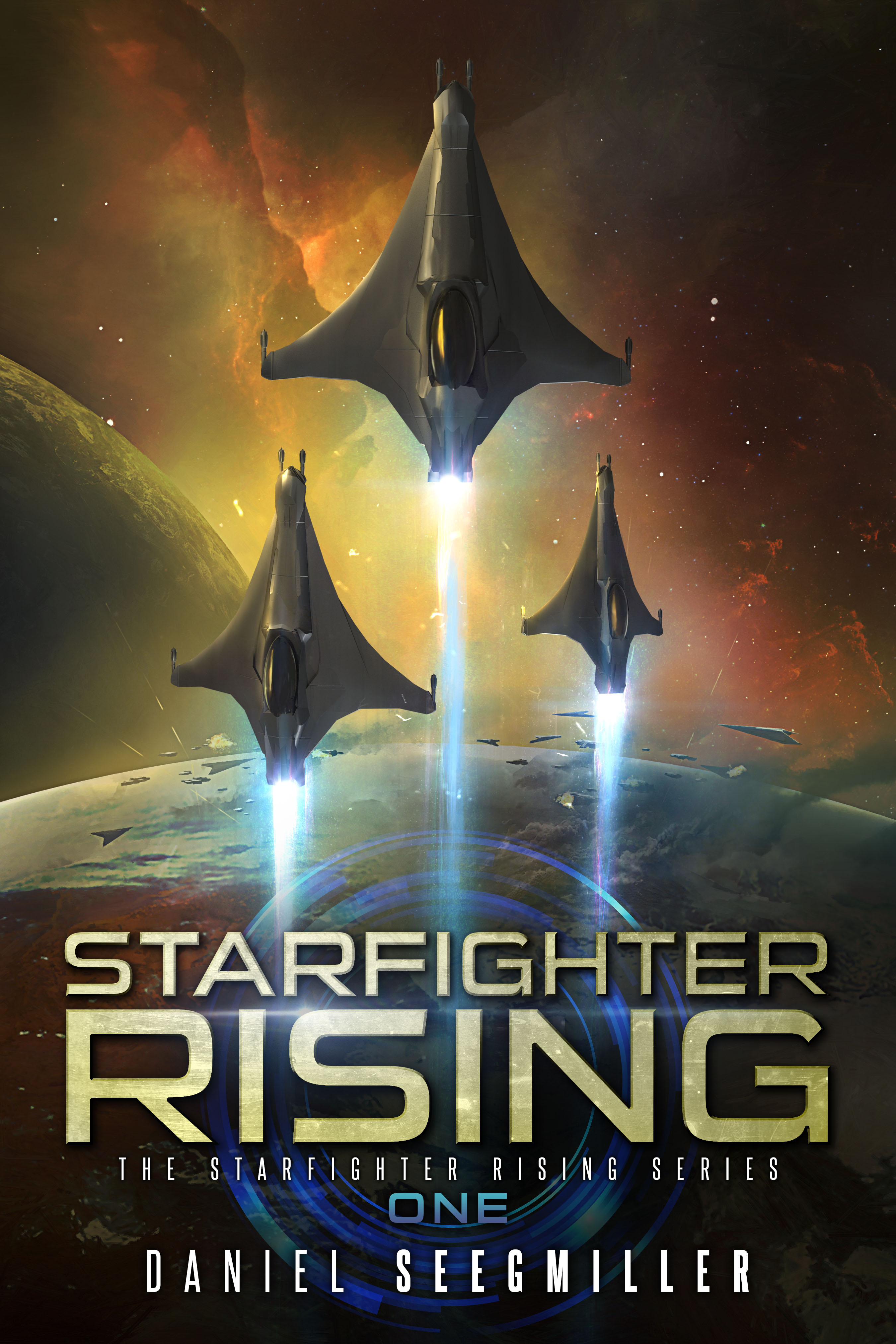 Science Fiction
Date Published: 9/17/2020

The enemy wanted him. The galaxy needed him.
Sixty years ago Nolvarics nearly conquered the solar system. They were
defeated by starfighters.
Konran dreamed of becoming a starfighter, but he blew his one shot five
years ago. Now his life is stuck in neutral as a glorified rock
hauler.
He didn't expect to find Nolvarics lurking within the solar system.
They didn't expect him to survive the confrontation.
Now all eyes are on Konran as he is plunged into a whirlwind of space
battles, peril, and conspiracy. The Nolvarics will stop at nothing to catch
him, dead or alive.
Can Konran rise up and claim his destiny, or will the galaxy fall?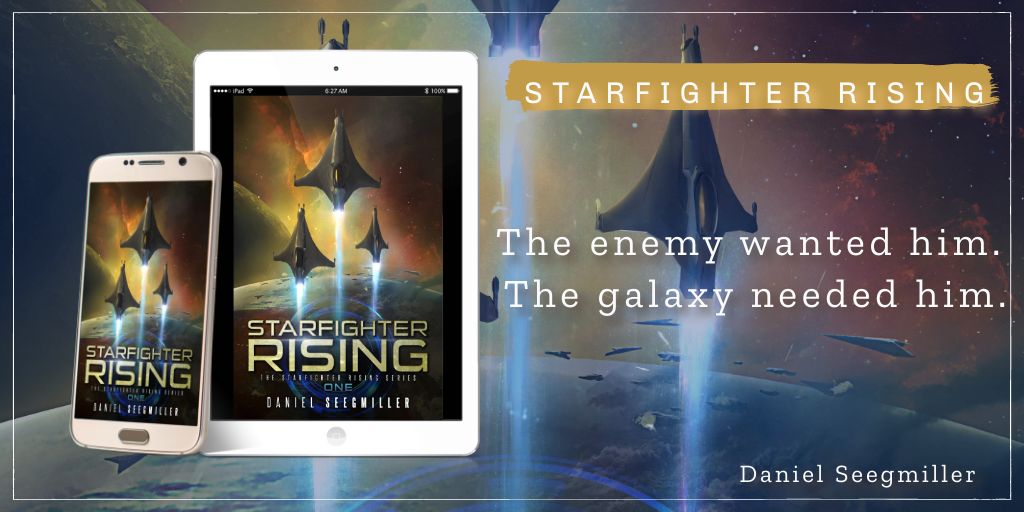 Guest post for Logikal
When I began my writing adventure several years ago, one of the biggest questions in my mind was if I could write characters or not. I knew I could write—my writing had consistently induced compelling reactions in professors, friends, and family for years—but I had never written characters.
Could I do it?
The answer, I found out, was "yes". It wasn't as hard as I thought, and my characters and dialogue were much more natural than I expected right out of the gate. Anyone who has embarked on such an endeavor, where "getting it wrong" is as painfully obvious as drawing someone's nose wrong in a portrait, will understand my relief when I realized I could do it.
The trick, for me, was to put myself in my characters 'shoes. When I write a character, I am that character. I stand in whatever situation I have them in, seeing through their eyes, feeling the experience as they would feel it. I see their facial expressions. I assume their opinions, their backstory, and their perspective. I close my eyes, sinking into the character. When necessary, I even stand up and act it out, playing out their interaction with the scene. Gratefully, this behavior has never been caught on video and posted to YouTube yet.
My one rule: never write a character unless I am that character.
My novel Starfighter Rising released in September 2020. Here's an excerpt from Chapter 11. This scene captures the banter between starfighter pilots as they prepare for atmospheric descent into a new planet.
"I always like good death threats to start my day," Ace says. "It's like a cold shower: makes me feel alive."
"Because Commander Martin routinely starts every day at 20:15," Valkyrie crackles in. Konran winces at her voice, the pistachio pancake disaster still fresh in his mind.
Play it cool. Just be professional.
"Like every green-blood, baby," Ace crackles back.
"You mean lazy and useless?" Valkyrie's voice is neutral.
"Funny, that would be the exact opposite of what I mean."
"Or were you referring to the hebetudinous effects of consuming too much Martian produce?" she replies innocently.
"The what now?"
"I believe Lieutenant Commander Melendez is suggesting Martian food makes you dull and lethargic," Commander Exeunt replies in her sharp, punctuated accent, not above engaging in the verbal joust.
"Now that stinks, Valk. Kinda like that phlegm you Vestans confuse for food."
"You wish you could stomach kribasa, green-blood."
"I wish you had never brought that mucus-slime recipe off that asteroid."
"Wait," Konran interjects, "Valkyrie, you're from Vesta? You know how to make kribasa?"
"Born there, and yeah. You tried it, Shangel?"
"We ain't calling him Shangel," Ace mutters.
"Only once, on a freighter run to Vesta," Konran says. "The CEO of the Vestan Mining Guild took us to dinner and I couldn't get out of trying it. Turns out that stuff is amazing."
"Man, I just threw up in my mouth," Ace gags over the comm.
About the Author
Daniel Seegmiller grew up loving Star Wars, Mech Warriors, and all things
sports. He started out as an English major before switching to his other
love, science. He has an MS in mechanical engineering and has worked on
everything from biomechanics, to machine learning, to defense technology.
Daniel loves dreaming up awesome adventures…like, literally, he
wakes up in the middle of the night with the best ideas. Most of the stories
he writes are for his kids. Starfighter Rising is his debut novel.
He lives in Albuquerque, New Mexico with his wife and three squirrelly
children.

Contact Links
Facebook: Daniel Seegmiller Author
Twitter: @DanSeegWrites 
Goodreads: Daniel Seegmiller
Purchase Link